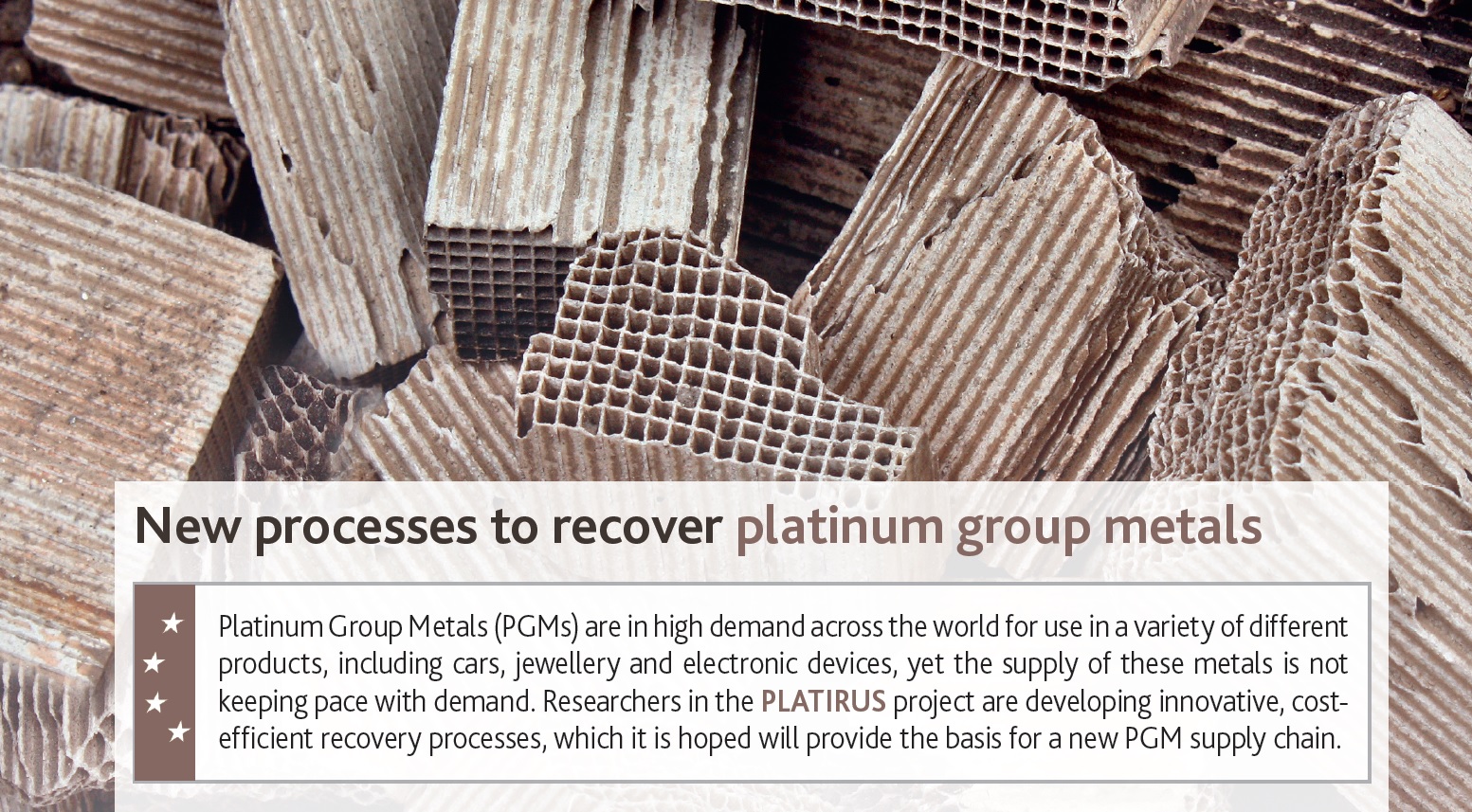 Researchers in the PLATIRUS project are developing innovative, cost-efficient processes to recover Platinum Group Metals (PGMs), which it is hoped will provide the basis for a new PGM supply chain.
The article describes the 3 of the novel circular technologies that have been developed within the scope of PLATIRUS project.
Monolithos: An integrated circular economy model for decoupling Europe from Platinum Group Metals supply risk in the automotive sector.
KULeuven: Dissolution of noble metals in highly concentrated acidic salt solutions.
VITO: Combined Microwave Assisted Roasting and Leaching to Recover Platinum Group Metals from Spent Automotive Catalysts.
PLATIRUS article in the EU Research magazine, Spring Edition 2021.
Full digital version of the EU Research, Spring 2021.
If you interested to learn more about the other research projects featured in the Spring Edition 2021 of EU Research magazine, check the below link:
Credits: EU Research SPR21/P41.
EU research, ISSN 2752-4728; EU research, ISSN 2752-4736